Google Analytics 4 Set Up & Reporting
Importance of Google Analytics 4 Data for photographers
By now, you've probably received 3 emails from Google warning you about Google Analytics sunsetting & GA4 going into place.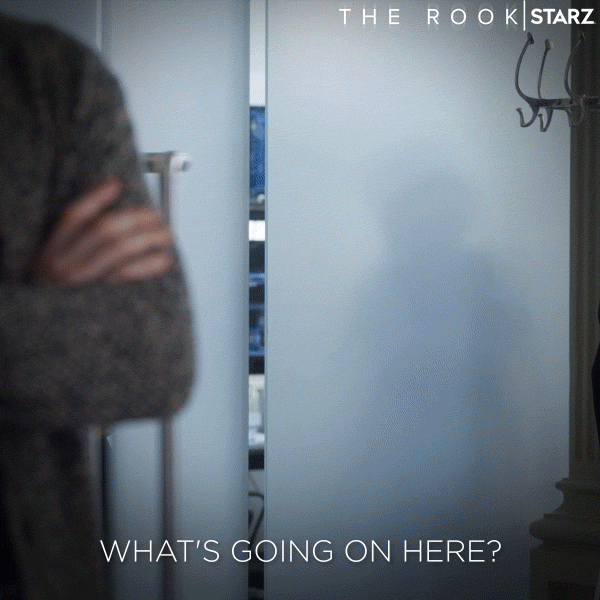 Leveraging conversion tracking data highlights the factors that drive potential clients to book sessions or purchase prints so you can improve your site & customer journey.
As a search engine optimization expert, delving into analytics data can enhance your understanding of customer and clients preferences and elevate your work's impact. If you pay close attention to Engagement, Conversion Tracking, Social Media Insights, Top Referrals, etc… you'll be able to identify trends and patterns in how users interact with your content–this is vital for businesses.
Diving deeper into analytics allows you to see which photos capture the most attention and why they resonate with viewers on an emotional level. 
How GA4 is Different from Google Analytics
GA4 is very different from Universal Google Analytics. 
With Universal Google Analytics, was session-based tracking that separated website tracking from app tracking, and incorporating first-party data was difficult. GA4 is event based tracking that tracks all user experiences together. 
With its emphasis on user-centric data, GA4 offers many enhancements and features that will help you better understand your audience and make informed decisions for your business. 
You can create custom reports and dashboards tailored to your specific needs and easily configure events without needing to modify code on your website or app.
TL:DR; Essentially, with GA4 you can follow a complete user journey and make data-driven decisions about how to improve your site and content to better serve your clients without altering any code.
Google Analytics 4 Features
Diving into GA4 features, you'll find that this powerful platform is designed to cater to your analytical needs and help you make smarter decisions for your business.
With GA4 customization, you can tailor the platform to suit your unique requirements, enabling a more personalized approach to data analysis.
GA4 Data Streams & Real-time Analysis allows you to collect data from multiple sources (web, apps) in a single property and access real-time analysis for immediate insights into user behavior.

Cross-platform tracking allows you to understand user behavior across multiple devices and platforms, giving you a holistic view of how customers interact with your brand.

Conversion modeling and predictive analytics enable you to forecast future trends and optimize campaigns based on these insights.

Enhanced reporting provides in-depth data visualization and exploration capabilities so that even complex datasets are easily digestible.
Google Analytics 4 Events Explained
GA4 events play a crucial role in understanding user behavior. 
With GA4 customization, you can tailor event tracking to meet your unique needs and gather invaluable insights into how users interact with your content.
This treasure trove of data enables you to make informed decisions about conversion optimization, ensuring that every element of your website or app is fine-tuned for maximum effectiveness.
The most practical GA4 Event example is the conversion that happens from your contact form to the /thank-you/ page. 
Using event tracking benefits not only helps to optimize conversions but also empowers you to build long-lasting relationships with your users by understanding their preferences and behaviors.
How to Upgrade Google Analytics to GA4
Upgrading to GA4 is a game changer, providing you with more powerful tools and insights for optimizing your online presence and deepening connections with your audience. 

If you're a Showit user, here's how to set up your GA4 for your Showit website. The transition from Universal Analytics to GA4 might seem intimidating, but it's essential to stay ahead of the curve and unlock new possibilities for understanding your users.
Set up a new GA4 Property
Log in to your Google Analytics account.

Click "Admin" (the gear icon at the bottom left of the screen).

In the "Account" column, select the account where you want to create the new GA4 property.

In the "Property" column, click the dropdown, then click on "+ Create Property".

Click on "Setup Assistant" at the top of the Property column. 

Under "I want to", select "Upgrade to GA4" and click on "Get started".

Click "Create property".
Configure your new GA4 Property
After creating your GA4 property, there are several steps you'll want to take to properly configure it:
Connect your data streams
In the GA4 property, go to "Admin" and click on "Data Streams" in the "Property" column. 
For a website, you'll click on "Add stream" and then "Web". You'll then enter your website URL and stream name, and click "Create Stream".
Configure your GA4 Tag
After you've created your data stream, you'll be given a new GA4 Measurement ID (a G-XXXXXX code). 
If you're using Google Tag Manager, you'll create a new GA4 Configuration tag with this ID and set it to trigger on all pages. 
If you're adding the tag directly to your website code, Google will provide you with a gtag.js snippet that you can copy and paste into your website's HTML.
Set up
GA4
events
GA4 focuses heavily on event tracking. In GA4, go to "Events" and then "Manage Events" to create new events or modify existing ones. This can include user interactions like scrolling, video plays, and form submissions.
Set up GA4 Conversions
In GA4, almost any event can be a conversion. To set this up, go to "Conversions" and click on "New Conversion Event". Then you can select which events you want to track as conversions, (/thank-you/). 
Implementing GA4 cross-domain tracking for a wedding photographer with multiple online platforms enables comprehensive tracking, allowing for a complete view of user behavior across domains. 
Cross-domain examples:
Pricing Subdomains

CRM, such as Dubsado/Honeybook

Photo delivery software

LMS, such as teachable, Kajabi, etc…
Accurate attribution of conversions and interactions across platforms enhances understanding of channel effectiveness. GA4 cross-domain tracking empowers data-driven decisions, improves marketing efforts, and enhances the photographer's online presence.
How to Set up cross-domain measurement via the Admin
In

Admin

, click Data Streams in the

Property

column.

Click Web and then click a web data stream.

In the web stream details, click Configure tag settings (at the bottom).

In the

Settings

section, click Configure your domains.

Under

Include domains that match ANY of the following conditions

:

Choose a match type.

Under

Domain

, enter the identifier for the domain you want to match (e.g., example.com).

Click Add condition to add the next domain. (Add each domain you want to include in cross-domain measurement.)

Conditions are evaluated using OR logic.

Click Save.
Transition your reports to GA4
Once your GA4 property is set up and collecting data, you'll want to start transitioning your reporting to GA4. 
It's important to note that GA4's reporting structure is quite different from Universal Analytics. You may need to spend some time getting familiar with the new interface and understanding where to find the metrics and reports that are most important to you.
Check your GA4 setup
After a few days, it's a good idea to check your GA4 property to ensure it's collecting data correctly. Check your Realtime report to see active users on your site. You can also go to "DebugView" in the left menu to troubleshoot your setup.
This is a broad overview of the steps you should follow to upgrade to GA4. Depending on your specific setup and needs, you may need to take additional steps to fully configure your GA4 property. Be sure to refer to Google's official documentation for the most detailed and up-to-date instructions.
GA4 Setup, Cont'd
Ready to make the most of your GA4 upgrade? Discover how to use filters for refining data, adding dimensions for more granular insights, and creating segments to better understand your audience's behavior.
Dive into these essential tips that'll help you optimize your analytics game and elevate your website's performance.
Add Dimensions in GA4
Adding a dimension to your data analysis can further enhance the insights you gain, allowing for more nuanced and targeted content creation. 
By incorporating additional dimensions, you can better understand your audience's preferences and behaviors, leading to content optimization that drives user engagement and conversion improvement. 
Consider the following table as an example:
| | |
| --- | --- |
| Dimension | Benefit |
| Geographic Region | Audience targeting based on location |
| Age Group | Content tailored to specific age groups |
| Device Type | Optimized user experience across devices |
By adding these dimensions to your analysis, you'll be able to target content towards specific geographic regions or age groups more effectively. Understanding device types used by your audience allows for optimizing user experience according to screen size and platform. 
These dimensions benefits lead not only to higher user engagement but also foster a sense of inclusion among your readers – an essential element in building loyal audiences who keep coming back for more.
Create Segments in GA4
It's time to dive into audience segmentation. Creating segments will allow you to better cater to your readers' interests and preferences, ultimately leading to increased engagement and loyalty. 
The first step in creating successful segments is understanding the various benefits they offer: By dividing your audience into smaller groups based on their preferences or behavior, you can tailor your content and marketing strategies more effectively.
Segmentation allows for personalized targeting, ensuring that each reader receives content that resonates with them.
"When you create a new audience, it can take 24-48 hours for the audience to accumulate new users. In general, when a new user satisfies the audience criteria, it can take a day or two for that new user to be included in the audience." – Google on Audience Targeting
How to create an audience:
In the left navigation, click

Admin

In the

Property

column, click Audiences > New audience.

You have three options for creating an audience:
Custom Segments
You can create custom segments based on factors like demographics, location, reading habits, or any other relevant data points.
4 Ways to Use Report Filters to Refine Data in GA4 
Using GA4 filter customization, you can ensure data accuracy and gain real-time insights that will help you tailor your content to better resonate with your audience.
With advanced filtering options and dashboard personalization, you'll have all the tools at your fingertips to make informed decisions about what topics to cover and how best to approach them.
Don't forget that using GA4 reports can even uncover design, user experience, and quality assurance issues.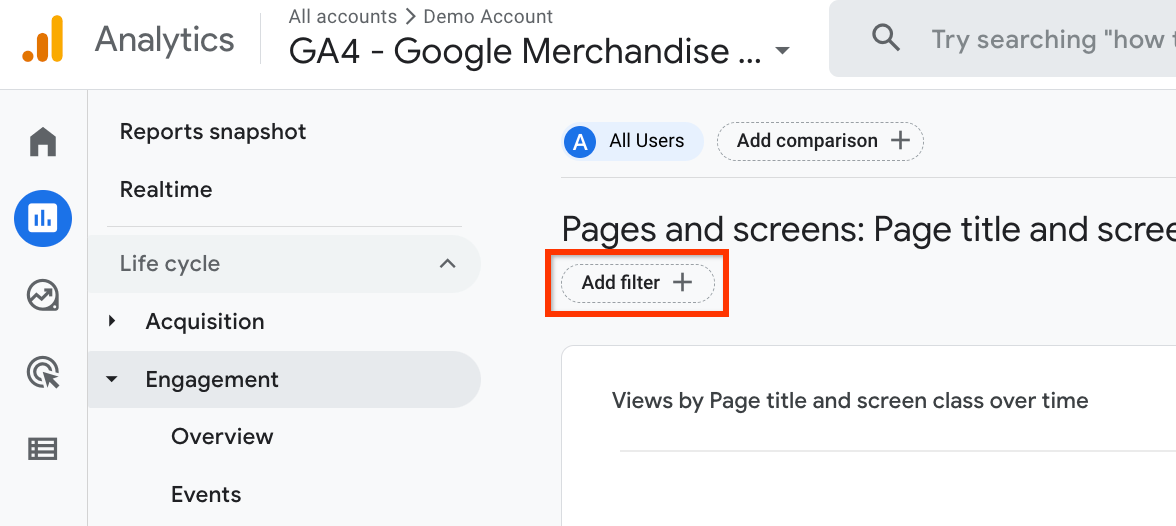 To get started with filters and maximize their potential in refining your data, consider these four tips:
Identify key metrics
Determine which metrics are most relevant for tracking engagement with your content – such as page views or time spent on a page.
Create custom segments
Group users by specific criteria (e.g., location or device type) for more targeted analysis.
How to create a segment
To open the segment builder:
On the left, click

Explore.
Select an existing exploration or create a new one.

Show me how.

On the left, in Tab Settings, in the Segments section, click the plus sign.

You have three options for creating a new segment:
Create a custom segment by defining all the parameters yourself.

Start with a suggested segment. These are based on common use cases and allow you to modify and adapt them to your specific needs.

Right-click a data point in your visualization to open the context menu, then select Create segment from selection.
Use advanced filtering
Apply multiple filters (e.g., date range or traffic source) simultaneously for a deeper understanding of user behavior.
Personalize dashboards
Arrange widgets that display filtered data according to your preferences, so important information is always accessible.
Explore the List of all filters:
"The following are some common dimensions you could use to configure filter conditions:"
Age

Audience name

Browser

Day

Device

First session date

First user campaign

First user source / medium

First visit date

Gender

Hostname

Hour

Landing page + query string

Language

Language code

Operating system

OS with version

Page path and screen class

Screen resolution

Session campaign

Session default channel group

Session source platform

Signed in with user ID

Stream name

Test data filter name
Practical GA4 Tracking Tip for Photographers
It's crucial to embrace GA4 to stay ahead of the curve. One question we get asked a lot is… does The Knot or WeddingWire drive more for my referrals?
Wedding Photographers often need a better understanding of which listing service is generating leads. Utilizing UTMs to append URLs can help you drill down on your traffic acquisition. 
Learn more in depth information about UTMs here1, or scroll down to swipe my basic UTM templates! 
| | |
| --- | --- |
| Platform | UTM |
| The Knot | https://YOURDOMAIN.com?utm_source=TheKnot&utm_medium=profile&utm_campaign=main_contact_button |
| Wedding Wire | https://YOURDOMAIN.com?utm_source=WeddingWire&utm_medium=profile&utm_campaign=main_contact_button |
| Style Me Pretty | https://YOURDOMAIN.com?utm_source=StyleMePretty&utm_medium=profile&utm_campaign=main_contact_button |
| Google My Business | https://YOURDOMAIN.com?utm_source=GoogleMyBusiness&utm_medium=profile&utm_campaign=main_contact_button |
| Instagram | https://YOURDOMAIN.com?utm_source=Instagram&utm_medium=profile&utm_campaign=main_contact_button |
If you want to build out your own UTMs, use this link: https://ga-dev-tools.google/ga4/campaign-url-builder/
Bonus: Complete GA4 Setup
Log in to your Google Analytics account.

Click "Admin" (the gear icon at the bottom left of the screen).

In the "Account" column, select the account where you want to create the new GA4 property.

In the "Property" column, click the dropdown, then click on "+ Create Property".

Click on "Setup Assistant" at the top of the Property column. 

Under "I want to", select "Upgrade to GA4" and click on "Get started".

Click "Create property".

Create Data Stream

Enter the URL of your primary website, e.g., "example.com", and a Stream name, e.g. "Example, Inc. (web stream)".

You have the option to enable or disable

enhanced measurement

. Enhanced measurement automatically collects page views and other events. Once the data stream has been created, you can always go back and

individually disable the enhanced measurement events you don't want to collect.

So, we recommend that you enable enhanced measurement now.

Click Create stream.
Bonus #2: How to Link Google Ads to GA4
You'll find it incredibly beneficial to link Google Ads to GA4, allowing you to streamline your online marketing and better understand the performance of your campaigns. With this integration, you can take advantage of features like GA4 conversion tracking, customized ad campaigns, retargeting strategies, and cross-platform insights. This powerful combination will help improve your ad targeting and overall campaign effectiveness while providing valuable data for making informed decisions.
Connecting Google Ads to GA4 is essential for any business looking to foster a sense of belonging among its audience. By using detailed information gathered from these platforms, you can create more engaging content that resonates with your target market. 
Take a look at the table below for an overview of the benefits provided by Google Ads integration with GA4:
| | |
| --- | --- |
| Benefit | Description |
| Ads Integration Benefits | Streamline marketing efforts and gain deeper insights into campaign performance |
| GA4 Conversion Tracking | Monitor user actions on your website or app after interacting with ads |
| Customized Ad Campaigns | Create personalized ads based on user behavior patterns |
| Retargeting Strategies | Reach users who have shown interest in your products/services, increasing chances of conversion |
| Cross Platform Insights | Access comprehensive data from both platforms to create a holistic view of user interactions |
By linking Google Ads with GA4 and utilizing these powerful features, you're one step closer to creating a strong community around your brand. 
GA4 Recap
If you need assistance setting up your GA4, contact me today. 
Search Engine Optimization (SEO) is essential for online visibility and success. Hire the best Showit SEO expert, reach out to me today for a website audit.