Learn How to Leverage E-E-A-T And Improve SEO
As a former wedding photographer, I know how crucial it is to stand out in the saturated world of digital marketing. It's not just about snapping stunning photos anymore; it's also about showcasing your expertise, authority, and trustworthiness to potential clients who are looking for that perfect photographer to capture their special moments. 
Implementing E-E-A-T can help boost your online presence and set you apart from the competition.
With the latest documentation, Google is "underscoring the importance of content created to be original and helpful for people, and explaining that helpful information can come in a variety of different formats and from a range of sources."
But what exactly is E-E-A-T, and how can photographers like myself harness its power for a SEO advantage?  
I'm Stefanie Morris, your retired wedding photographer turned SEO expert, and I'm here to help you learn how to leverage it and gain an SEO advantage by learning:
how to leverage expertise

how to leverage experience

how to leverage authority

how to leverage trust
What is E-E-A-T?
Search engine optimization and digital marketing has changed rapidly over the past few years. 
E-A-T, or Expertise, Authoritativeness, and Trustworthiness, was introduced by Google in 2014 to improve the quality of search results by evaluating websites based on these factors.
History of E-A-T
The concept of E-A-T (Expertise, Authoritativeness, and Trustworthiness) emerged from Google's quest to improve the quality of search results for users.
To better understand the impact and importance of E-E-A-T in today's digital landscape, let's look at two key milestones in its development…
Introduction of E-A-T
There are conflicting opinions about when E-A-T was first introduced; some believe it dates back to 2011 with Google Panda Update while others claim it surfaced around 2014 with Google Penguin Update. But originally it was just 'E-A-T', "experience" was added in December 2022.
Evolution from E-A-T to E-E-A-T
In a blog post titled, Our latest update to the quality rater guidelines: E-A-T gets an extra E for Experience Google says,  "E-A-T is gaining an E: experience. 
Does content also demonstrate that it was produced with some degree of experience, such as with actual use of a product, having actually visited a place or communicating what a person experienced? 
There are some situations where really what you value most is content produced by someone who has first-hand, life experience on the topic at hand."
In the blog post, Google explains that experience is important because it can help users to determine whether the content they are reading is credible and trustworthy.
Google says that experience can be demonstrated in a number of ways, including:
Education and training: The author has relevant education and training in the topic they are writing about.

Work experience: The author has relevant work experience in the topic they are writing about.

Personal experience: The author has personal experience with the topic they are writing about.

References: The author cites credible sources to support their claims.

Up-to-date information: The author's content is up-to-date and accurate.
Throughout its evolution, E-E-A-T has been met with skepticism from some SEO professionals who argue that it is difficult to measure or quantify these factors objectively.
However, as an SEO expert, I myself & many other SEO experts agree that focusing on creating valuable content for users is still essential for success online.
Knowledge Graphs: Visual Database of Entities and Their Relations
A Knowledge Graph is a visual representation of a Knowledge Base, like Wikipedia or IMDb, made up of Entities and their Relationships. 
Google stores its factual knowledge about the world in this database, which is defined by Google as the system of relationships between entities. To get the highest ranking in Google's search engine results page (SERP), it is important to produce content that clearly demonstrates the dense semantic network of all the entities related to a topic, that tend to be associated with pages that are ranked highest. 
By conveying a deep understanding of the main topic to search engines, we can gain what is called Topical Authority.
As photographers looking to succeed in competitive market spaces, understanding the history of E-E-A-T helps you understand why you must adapt your marketing & SEO strategies to work with these crucial elements – not just for the sake of search engine rankings, but also to foster a sense of belonging and trust among potential clients.
Define E-E-A-T
Now that you're familiar with the history, let's dive into defining E-E-A-T and why it's essential for your online presence.
E-E-A-T stands for Expertise, Experience, Authoritativeness, and Trustworthiness. 
These three factors are crucial in building a strong online reputation and showcasing your skills as a photographer.
The importance of expertise cannot be overstated; it demonstrates your knowledge and experience in the field of photography. Trustworthiness benefits include gaining potential clients' confidence by showing them that they can rely on you to produce high-quality work consistently. Authenticity value is all about staying true to yourself as an artist while maintaining a professional image.
A visual reputation plays a significant role in the photography industry, so focusing on credibility factors such as having a well-designed website, showcasing your portfolio, collecting positive reviews from past clients, and engaging with your audience through social media platforms is vital.
Being able to connect with potential clients on an emotional level by sharing behind-the-scenes content or telling personal stories will also help foster genuine connections and build trust within your community.
By implementing E-E-A-T into your marketing & SEO strategy, you'll not only improve your online presence but also create lasting relationships with clients who'll feel like they belong with you as their chosen photographer.
How is E-E-A-T scored?
Determining an E-E-A-T score involves assessing several vital aspects of a photographer's online presence. Pay attention to these factors as they contribute to building trust and authority among potential clients, and they can lead to better visibility on search engine result pages (SERPs).
E-E-A-T Scoring Factors Include:
Keyword research: Identifying the right keywords for your photography niche can help you create content that resonates with your target audience.

Algorithm updates: Staying updated with Google's algorithm changes ensures that your website adheres to the latest guidelines, which is essential for maintaining a strong E-E-A-T score.

Image optimization: High-quality, optimized images not only showcase your photography skills but also contribute positively to user experience and page load time.

Social media presence: A strong social media presence helps build trust among potential clients while showcasing your expertise in the field.
Implementing local SEO strategies further enhances the overall E-E-A-T score by targeting specific locations where potential clients are more likely to seek photography services. 
By providing valuable information through blog posts or articles related to popular photography topics, photographers can demonstrate their expertise in the industry. 
Ranking Factors
It's essential to understand the various ranking factors that can make a significant difference in boosting our online presence and attracting clients. By leveraging these factors, we can establish ourselves as experts in the photography industry and create a sense of belonging for potential customers who are looking for top-quality services. 
The key is to be strategic when implementing E-A-T (Expertise, Experience, Authoritativeness, Trustworthiness) into our marketing efforts, focusing on areas such as:
Keyword research: Identifying the right keywords relevant to our niche will help us optimize our content and increase visibility on search engines.

Competitor analysis: Examining what successful competitors are doing well will enable us to learn from their strategies and identify opportunities for growth.

Content creation: Producing high-quality content that showcases our expertise while providing valuable information will enhance trustworthiness and engage users.

Social media promotion & backlink building: Promoting our work through social media platforms and earning backlinks from reputable sources will improve authoritativeness by demonstrating industry recognition.
By incorporating keyword research, competitor analysis, content creation, social media promotion, and backlink building into our marketing strategy, you're not only optimizing for search engines but also connecting with potential clients on a deeper level.
E-E-A-T SEO Strategy for Photographers
By implementing E-E-A-T in your SEO efforts, you're not only providing valuable information to potential customers but also positioning yourself as trustworthy experts in the industry.
How to leverage expertise,
E
-E-A-T
Showcasing your expertise through informative articles and a well thought out blog content strategy, as well as thoughtful portfolios, positions you as an expert in your industry. 
Make sure your 'about' page and 'author bio' are both up to date and well optimized for SEO. 
One crucial aspect of aligning yourself as an expert is by aligning keyword research with your blog content strategy to ensure you understand what your target audience is searching for and allows you to create content around those terms.
Visually showcasing your work shows that you're an expert, but doing image optimization is another essential factor for leveraging expertise. Ensure that all images on your website are properly sized, compressed, and contain descriptive alt text will improve page load times and make them more accessible to search engines.
How to leverage experience, E-
E
-A-T
Less advice, more experience. Advice doesn't require experience.
Leveraging experience is two-fold, but it boils down to this:
Reviews
I've told you before about the importance of getting reviews on your Google My Business page–now, that's more important than ever. 
But it's just as important to get and leverage User-Generated-Content in order to showcase the user's experience with your product & services!
On Page User Experience
Having a great mobile user experience ensures that users have a great on-page experience and keep them on the page–both are subtle ranking factors.   
How to leverage authority, E-E-
A
-T
Experience & Authority go hand-in-hand for most photographers. Leverage authority signals and boost your visibility through link building by reaching out to other relevant websites and asking for backlinks or guest posting opportunities.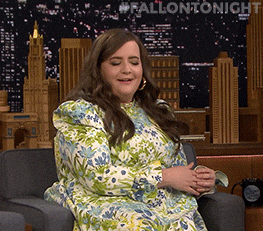 Sometimes this means reaching out to blogs that are similar and pitching an article to them, and sometimes this looks like making sure you have backlinks and profiles on Yelp, Expertise, etc…
How to leverage trust, E-E-A-
T
Ultimately, if you can demonstrate that you are a trustworthy artist who delivers exceptional results time after time – all while offering a welcoming community where clients feel like they belong – then there's no limit to how much success you can achieve in this competitive industry.
You should also foster trust by engaging with audiences on social media helps forge relationships that go beyond mere transactions. 
Executing these tactics consistently and effectively, will allow you to see improvements in both search engine rankings and overall online visibility.
How to Optimize Your Site for E-E-A-T
To optimize your content for E-E-A-T, remember the age-old saying, "Content is king." Focus on creating high-quality, relevant information that showcases your expertise and authority in the photography world. 
Keyword Optimization: One way to achieve this is by ensuring content relevance through keyword optimization. This means strategically placing important keywords throughout your content without overstuffing. This will help search engines understand what your content is about and rank it accordingly.

Image Optimization: Add descriptive image alt text and captions to provide context and improve accessibility. 

Collaboration: Collaborating with other professionals in the field can help solidify your reputation as an authoritative source of information, and give you high quality backlinks. 

Promotion: Promoting your content on social media like Instagram or Facebook can foster a sense of belonging and highlight your photography skills. Showing that you care by responding to comments or questions reinforces trust and credibility with your followers. It also shows that you take their input seriously.
E-E-A-T Frequently Asked Questions
What are some common challenges photographers face when trying to implement E-E-A-T in their marketing efforts?
Content diversification is a must to keep our audience engaged, but we can't forget about authentic storytelling and showcasing our niche expertise.
How do I demonstrate my experience as a photographer?
There are a number of ways to demonstrate your experience as a photographer. You can:
List your education and training in photography.

List your work experience in photography.

Display your portfolio of photography work.

Get involved in the photography community by attending workshops, meetups, and other events.

Write about photography on your blog or website.

Share your photography on social media.
How can I cite credible sources to support my claims?
When you are writing about photography, it is important to cite credible sources to support your claims. This will help to ensure that your readers can trust the information that you are providing. Some common ways to cite credible sources include:
Listing the author and title of the source in your text.

Providing a link to the source in your text.

Including a bibliography of your sources at the end of your article.
How can I ensure that my content is up-to-date and accurate?
It is important to ensure that your content is up-to-date and accurate. This means regularly checking your facts and sources, and updating your content as needed. You can also use tools like Google Search to help you stay up-to-date on the latest information.
How can photographers collaborate with other industry professionals to improve their E-E-A-T scores?
I've found that industry networking is vital for building portfolios and improving E-E-A-T.
By guest blogging on reputable photography websites, collaborating in workshops with other professionals, and establishing referral partnerships within the industry, you'll not only expand your reach but also demonstrate expertise to potential clients.
Can E-E-A-T be applied to other creative industries besides photography?
Absolutely! Creative E-E-A-T isn't just limited to photography. It has diverse applications across various creative industries. Industry adaptation of E-A-T principles can lead to a significant impact on how professionals showcase their expertise, authoritativeness, and trustworthiness in their respective fields.
E-E-A-T for Photographers – Conclusion
Implementing E-E-A-T in my marketing strategy is essential for boosting your credibility and ranking higher on search engines like Google. By focusing on expertise, authoritativeness, and trustworthiness, you'll be able to create a solid reputation that clients can rely on.
Did you know that 75% of users never scroll past the first page of search results? Don't miss out on potential business – start optimizing your content for E-E-A-T today!
If you're interested in outsourcing your SEO, get started today with a website audit. 
Search Engine Optimization (SEO) is essential for online visibility and success. Hire the best Showit SEO expert, reach out to me today for a website audit.