Google Search Changes & How They'll Impact Your Business
Google Search is changing, rapidly, as are SEO standards and best practices. 
If you're working in SEO you may echo this meme Googling where to find the will to live… 
Not to fear, after reading countless Google patents, deep diving on Google I/O announcements, and doing weeks of research, I regained the will to live. (Maybe that Lexapro isn't a bad idea..hmmm)
TL:DR;
As an SEO Expert, here are is your essential guide to the latest Google Search changes as I understand them: 
Google Search Changes
Google has made some exciting advancements in AI for its search engine, making it easier for users to find the information they need. Through AI, Google has been able to power 12 billion visual searches a month with Google Lens. 
With Generative AI, users can unlock new types of questions, and transform information organization to better understand a topic faster and uncover new viewpoints. 
What's new? Google is:
Rolling out SGE, Search Generative Experience

Changing Organic Search Results

Launching Perspectives for top stories.

Rolling out About this (image, page, author) results

Adjusting the PPC Google Ads Experience
To enhance the user experience even further, Google has recently rolled out Search Generative Experience (SGE), which changes organic search results, and launched Perspectives, a feature for top stories. 
About this (image, page, author) results have been introduced, as well as adjustments to the PPC Google Ads Experience.
Combining these new features with Google's updated E-E-A-T guidelines, it's clear that Google is continuing to make search an even more intuitive and customer-centric experience.
SGE, Search Generative Experience
Google's Search Generative Experience is an advanced search tool that helps you find the information you need quickly and easily. With its real-time results, helpful visuals, and range of features, it makes searching the web more efficient and effortless.
It uses artificial intelligence and machine learning algorithms to generate more precise results based on your search query.
The results are generated in real-time and are tailored to the user's individual preferences. For instance, if you search for "coffee," Google will provide related search results such as "best coffee shops in ____", "coffee recipes" or "coffee brewing techniques".
Google's Search Generative Experience  includes a range of features that make searching more efficient and effortless; it also provides helpful visual previews of webpages and images, allowing you to quickly identify the most useful content. With helpful filters, so you can refine your search and find the most accurate results.
Google Search Lab
By opting in to the program, users can get access to the new generative AI capabilities in Search, helping them understand a topic faster, uncover new viewpoints and insights, and get things done more easily. 
With the program, users can take advantage of AI-powered snapshots and find quick tips for specific questions, as well as discover a range of products and things to consider while shopping. 
They can also ask follow-up questions or select suggested next steps for a conversational mode. Users can share their feedback directly with Google as they test out the new capabilities.
New Search Layout
With the Perspectives filter and leverage of E-E-A-T, Google's search is becoming very dynamic. "Prime time has become personal"–ready more about why I believe the Google Search Generative Experience is the new FYP. 
"…for marketers this means getting the right message in front of the right consumer at the right time is a constantly moving target"
Google recently announced the launch of the Perspectives filter for their search engine, which is designed to help users better organize information on the web. Google's updates to their helpful content system mean that they more deeply understand content created from a personal or expert point of view. 
This update includes the addition of the Perspectives filter, which will appear on search results to exclusively show content shared on discussion boards, QA sites, and social media platforms. This will allow them to show more 'hidden gems' on Search through the helpful content ranking system. 
The Perspectives tab may appear on the results page as a dedicated section, and they are launching a news-related Perspectives feature under Top Stories to further help people better understand a news story. 
Ultimately, Google is focusing on information quality and critical attributes like authoritativeness, expertise, and trustworthiness in order to make their search results more reliable.
With the new Perspectives filter, Google is looking to provide users with a more reliable and trustworthy source of information.
The Perspectives filter will provide more details about the creators of the content, such as their name, profile photo, or information about the popularity of their content. Google is focusing on information quality and critical attributes like authoritativeness, expertise, and trustworthiness–EEAT. 
By doing so, Google is aiming to improve how they rank results in Search and help people assess the context and credibility of images. This will allow users to better understand and appreciate the unique expertise and experience of the content creators. 
About this…
When you search on Google, you probably see results from a number of websites and sources that you recognize – maybe it's your favorite store or a blog you read regularly.
But there also might be sites or sources that you haven't come across before or aren't as familiar with. 
Google's About This feature helps you understand where the results of your search are coming from.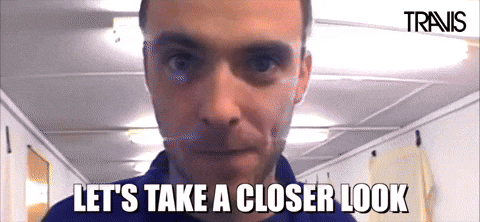 Next to most search results you'll see three dots. When you tap on them, you can learn more about the source and how Google determined that this information would be useful to your query. 
This feature is found three ways:
About this author

About this result

About this image
Google intends to leverage this feature so that you can make an informed decision about which websites to visit and what results will be most helpful to you. 
About this author
Google's About This Author feature makes it easier for readers to learn more about the authors behind the content they are reading and discover new voices they can trust. 
This feature is available globally on Search results and on the Perspectives carousel. 
With this feature, readers can get a snapshot of the background and experience of the authors, which helps to demonstrate authority and build user trust. Google's algorithm can surface other perspectives around topics that rank well in top stories, giving more visibility to publishers and content creators.
"Understand the source with About this author… As we surface new voices and perspectives, we want to ensure that people can easily learn more about the authors behind the content they are reading and discover new voices they can trust. We're expanding About this result to include a new feature called About this author. Now when people tap on the three dots, readers will be able to find more information about the background and experience of the voices we surface on Google Search. We're launching this feature on Search results in English globally and on our Perspectives carousel in the U.S. in English." Google 
About this result/page
Google is now making it easier to get context with About this page. If you are looking for information on a particular topic or website, you can type in the URL of the website in Google Search and find information from About this page at the top of the search results. This includes descriptions of the website, what others have said about it, and any recent coverage. This will help you evaluate whether you want to visit the website and learn more. This feature is now available globally in English.
"Get context with easier access to About this page… When you click on the three dots next to a result, you can also learn more information about the source and topic of a particular page. Now we're making this information even easier to access. Say you're searching for a rainforest protection organization. Starting today, you can type in the URL of the organization in Google Search and information from About this page will populate at the top of Search. You'll be able to quickly see how the website describes itself, what others on the web have said about a site and any recent coverage of it. From there, you can evaluate whether you want to visit the website and learn more. This feature is now available globally in English." Google 
About this image
Google is also implementing AI-generated image markups in the original file, providing context if encountered outside of Google platforms. 
Creators and publishers can also add similar markups, with Midjourney, Shutterstock, and others doing so in the coming months.
Google's 'About this Image' feature provides helpful context about an image, such as when the image and similar images were first indexed by Google, where it may have first appeared, and where else it's been seen online.
This is useful to determine the reliability of the image, or to gain further insight into its origin. 
For example, the feature can reveal if an image is AI-generated or has been highlighted in news articles.
You can access the tool by clicking on the three dots on an image in Google Images results, searching with an image or screenshot in Google Lens, swiping up in the Google App when you're on a page with an image, or by right-clicking or long-pressing on an image in Chrome on desktop and mobile (coming later this year).
Google Reviews Update
In order to expand the SGE, Google made changes to the 'product review' guidelines–moving to a more encapsulating 'review' guidelines in April 2023. 
Google knew AI was expanding and needed a way to manage user generated content (UGC) algorithmically. In order to shift from only looking at product reviews to all user generated reviews, Google implemented an update that highlights user experience and expertise by training AI on reviews of entities. 
Google Ads is leveraging AI to maximize advertisers' time and ROI. Generative AI is bringing AI front and center and helping make decisions, solve problems, and enhance creativity. Ads will continue to appear in dedicated ad slots throughout the page, and Google is taking a responsible approach. 
Ads will be distinguishable from organic search results, and Google is committed to sending valuable traffic to sites across the web, making improvements over time, and upholding transparency. 
Google Ads is introducing a new natural-language conversational experience, Automatically Created Assets for Search ads, and Performance Max with generative AI capabilities. Search Generative Experience is being brought to Search Labs with new formats native to SGE. Ads feature clear and transparent ad labels with a bold black 'Sponsored' label. 
Privacy is a priority and Google Ads products are privacy-first and AI-powered. Third-party cookies will be phased out of Chrome next year and new privacy-preserving signals from the Privacy Sandbox will be tested. 
Ads can now be customized to every step of the search journey for more opportunities to grow businesses and showcase brands. The Google Ads Help Center offers Google Ads AI Essentials to help set campaigns up for success.
Google Search Changes – Recap
Google is rolling out tons of algorithm and search changes over the next several months. Search Engine Optimization (SEO) is essential for online visibility and success. Hire the best Showit SEO expert, reach out to me today for a website audit.